Beamclub screenings curated and hosted by Jo-Lene Ong with Bo Wang, Fedlev auditorium
Jan. 18, 25; Feb. 8, 15, 22; Mar. 8, 15, 16:00—17:00
Scroll down to view the programme!
Still We Thrive
Still We Thrive presents different enactments of refuge and sanctuary through thinking communally, dancing collectively, dreaming with future ancestors, and staying slippery between categories. The programmed films use various film techniques and narrative structures, alongside human and beyond-human actors. Popcorn and soda will be served! 
(The programme title is borrowed from the title of a film by Campbell X)
Jo-Lene Ong is a curator and teacher based in Amsterdam. She is of Malaysian Hokkien heritage and got her start in the field at the intersection of social activism and art in Kuala Lumpur. Her practice engages with the textures and transmissions surrounding migratory movements and boundary transgressions. Recent roles include being co-curator of Hartwig Art Production | Collection Fund (2020-21), co-curator of visual arts and theory at Other Futures (2020-21), co-editor of Practice Space (2019) a volume on art initiatives and forms of radical localisms, and being in the curatorial team of SUNSHOWER: Contemporary Art from Southeast Asia 1980s to Now at Mori Art Museum and National Art Center Tokyo. Jo-Lene has curated presentations in Framer Framed, Amsterdam; Oude Kerk, Amsterdam; De Appel, Amsterdam; Kunstinstituut Melly, Rotterdam; ILHAM Gallery, and Kuala Lumpur; National Art Gallery, Kuala Lumpur. They teach at the Gerrit Rietveld Academie where they part of the academy's Urgent Ecologies working group for a more sustainable art curriculum. Jo-Lene was awarded the De Appel Curatorial Research Fellowship 2018/19 after completing the De Appel Curatorial Programme in 2017-18. She has a background in business management and previously managed an arts and culture platform in Kuala Lumpur.
Bo Wang is an artist, filmmaker and researcher based in Amsterdam. His works have been exhibited internationally, including venues like Guggenheim Museum and Museum of Modern Art (New York), Garage Museum (Moscow), International Film Festival Rotterdam, LUX & Open City Documentary Festival (London), among many others. He is currently a PhD candidate at Amsterdam School of Cultural Analysis, University of Amsterdam.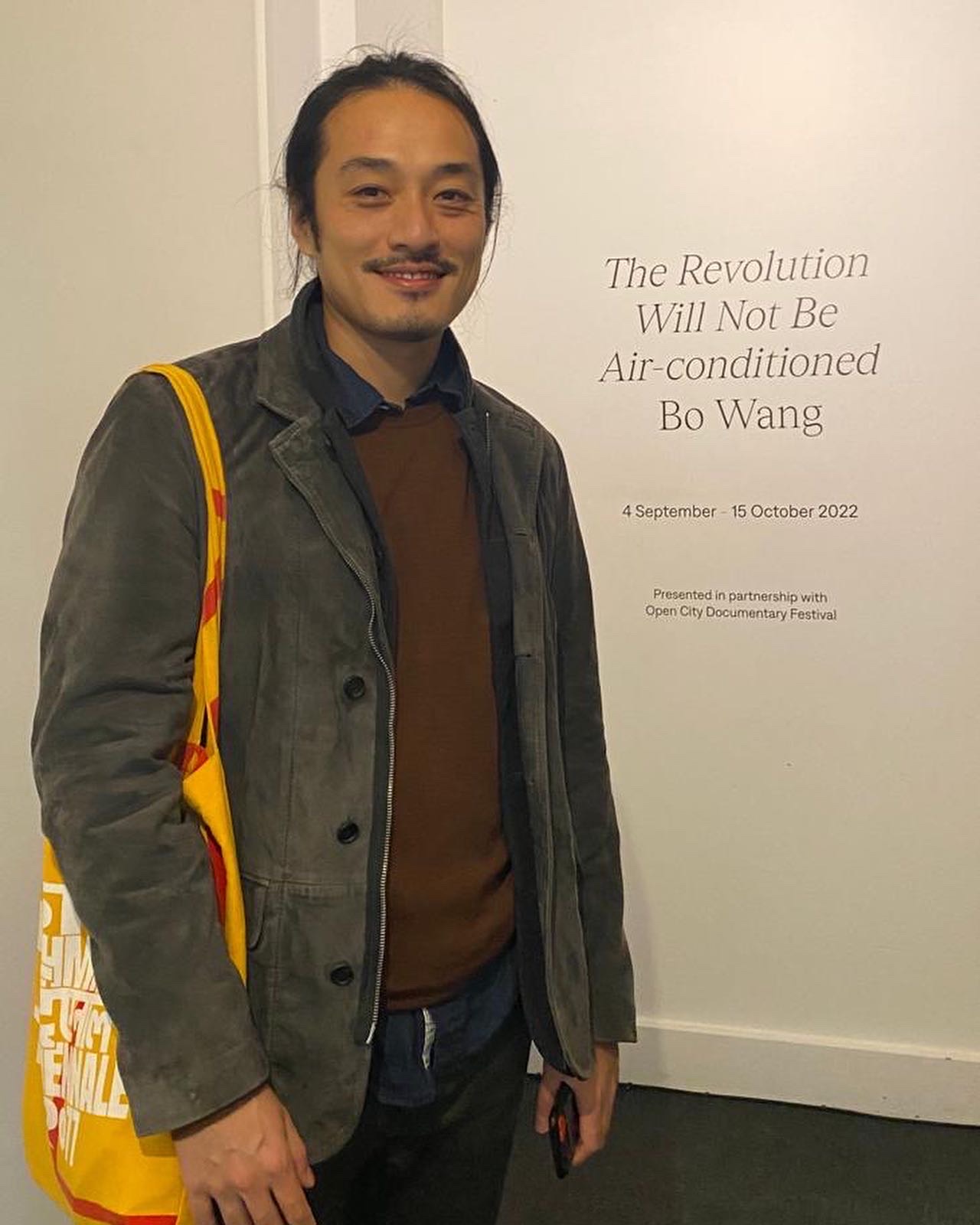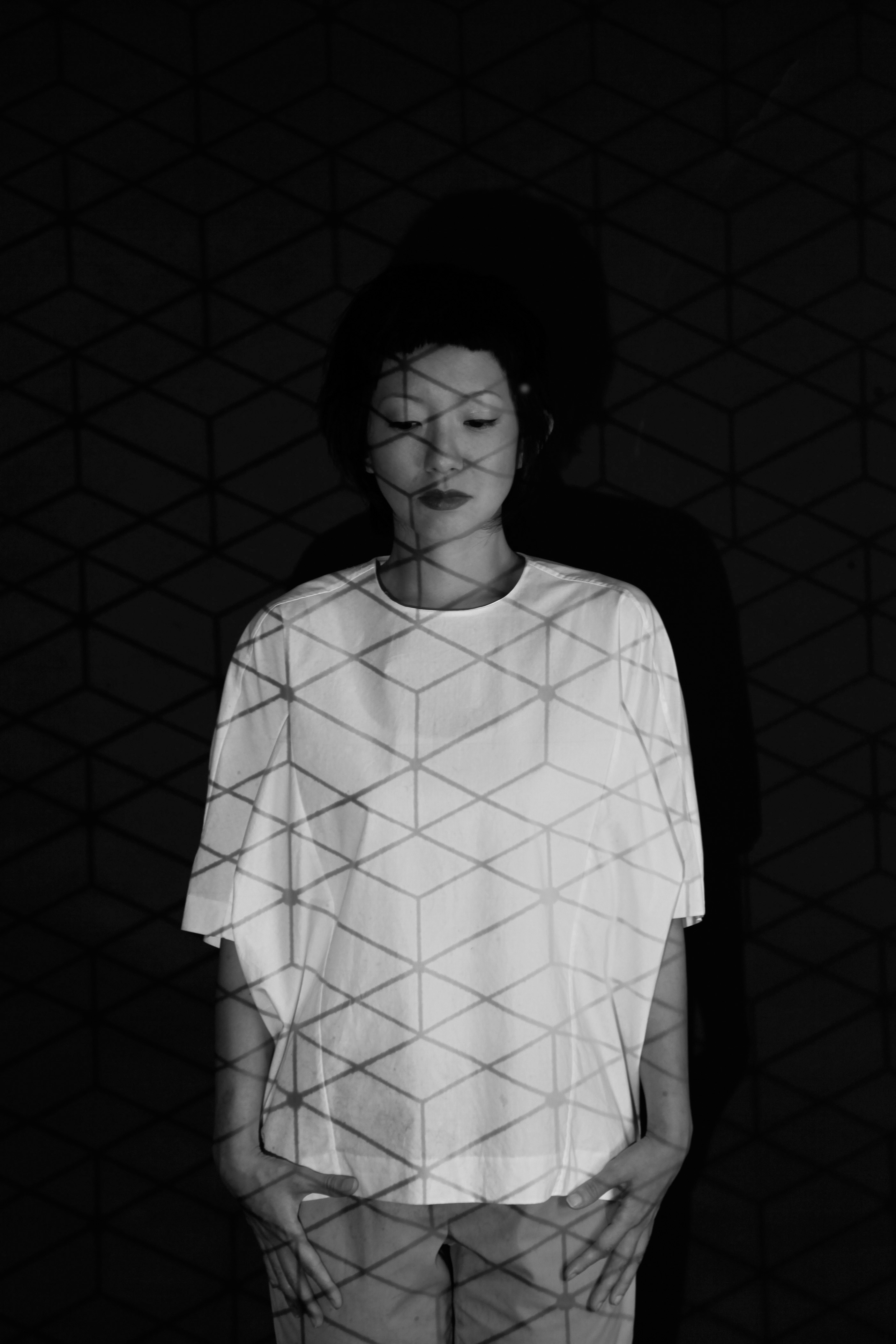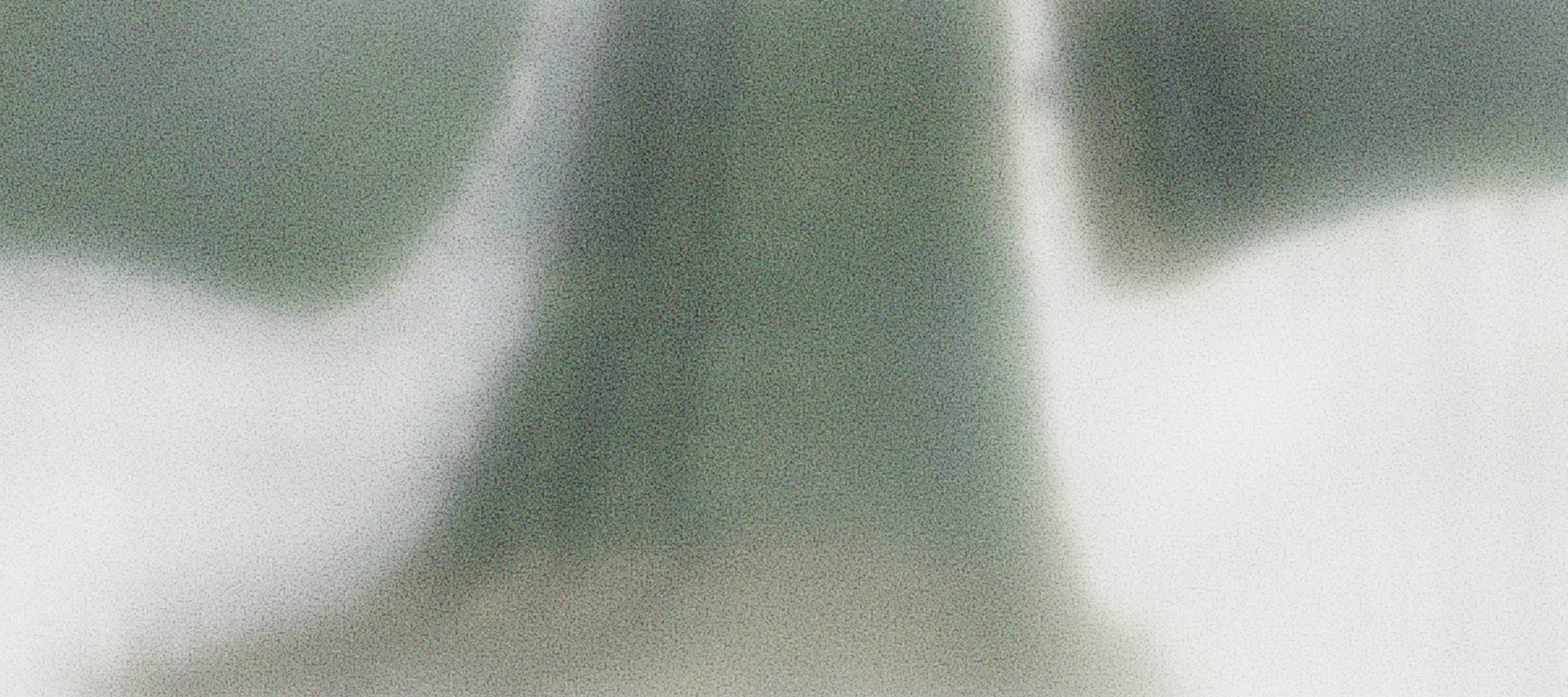 Jan. 18
Still We Thrive
(2021), Campbell X
Isn't It A Beautiful World
(2021), Joseph Wilson
Still We Thrive (2021), Campbell X
Still We Thrive is a film about our healing and self-care under white supremacy. Still We Thrive uses found/archive footage, pieces to camera, voice over, and music to build a story of Black mental health resilience. The film uses archive and found footage of Black people, from different times and geographical locations, to create a sense of connection via Diaspora.
Content heads up: brief racist imagery
Campbell X is a transgender writer/director who directed the award-winning queer urban romantic comedy feature film STUD LIFE named in the Guardian as one of the 10 most important Black UK films in the last 40 years.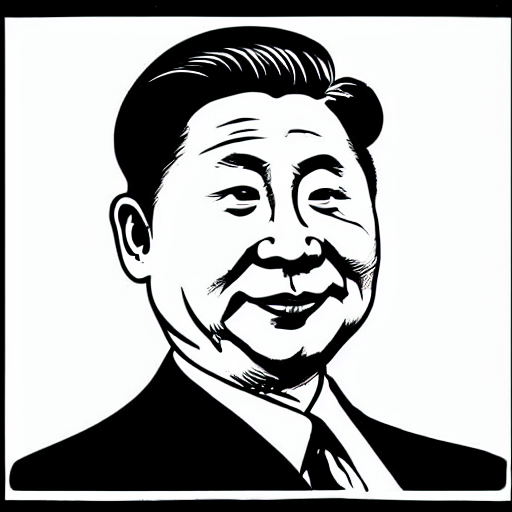 Isn't It A Beautiful World (2021), Joseph Wilson
Queer performers lip-sync to archival confessionals of unknown provenance as they explore abandoned spaces of abject neglect. The blurring of time and place creates an air of the unknown, but not the intangible. Through their evocative performances, Soroya, Harry & Kenya render an all-too-familiar story for members of the LGBTQIA+ community of loneliness, anxiety, trauma and recovery.
Joseph Wilson is a queer artist working with film, installation and performance. His work focuses on ideas that hold particular significance to him personally, including identity and self-acceptance. He is interested in rediscovering lost queer voices and celebrating the communities on the fringes of society.
Jan. 25
Becoming Male in the Middle Ages
(2022), Pedro Neves Marques
Becoming Male in the Middle Ages (2022), Pedro Neves Marques
Mirene and André, and Carl and Vicente, are both couples in their mid-thirties. While Mirene and André struggle with their fertility, Vicente decides to undergo an experimental procedure, implanting an ovary in his body in the hopes of having a child with Carl. A love drama of speculative undertones, Becoming Male in the Middle Ages is an intimate tale about queer sexuality, bodily autonomy, reproductive desires, and the ghost of normativity.
Pedro Neves Marques (Portugal) is a filmmaker, visual artist, and writer. Their film Tornar-se um homem na Idade Média/Becoming Male in the Middle Ages(2022), world premiere at IFFR 2022 and nominated for a Tiger Short Award, was inspired by their own experiences and conversations about reproductive desires within an LGBTQIA+ context.
Feb. 8
Olho da Rua
(2022), Jonathas de Andrade
Olho da Rua (2022), Jonathas de Andrade
Starring a cast of 100 people, Olho da Rua is divided into eight acts and presents performance propositions in front of the camera as exercises in the gaze. Situated between fiction and nonfiction, simple actions are presented by the cast, such as looking and admiring oneself in front of a mirror, improvising an assembly, and sending messages to the camera. Filmed in two days at Praça do Hipódromo, in Recife, the film is made up of a cast of homeless people, linked to public shelters and non-governmental initiatives to support the population in situations of vulnerability. Jonathas de Andrade represented Brazil in the 59th Venice Biennale.
Jonathas de Andrade was born in Maceió in 1982, and lives in the north-east of Brazil in Recife. Anthropology, pedagogy, politics and morals are the lines of inquiry pursued by the artist to recount the paradoxes of modernist culture. De Andrade gathers together and catalogues images, texts, life stories and material on architecture, and, through memory, pieces together a personal narrative of the past.
Feb. 15
Handbook
(2021), Pavel Mozhar
Handbook (2021), Pavel Mozhar
How do you go about crushing a protest? Handbook provides a comprehensive answer to this question. It includes almost everything, except no actual beatings take place in this instruction video.
It's August 2020. While in Minsk protests are mounting against Lukashenko's re-election, Pavel Mozhar follows the developments in his homeland from his room in Berlin. Over these few days, around 7,000 protesters were arrested by the notorious OMON riot police.
Mozhar studied hundreds of witness statements on the internet and discovered there was a systemic approach to the oppression. He transforms his room into a studio where he stages re-enactments of witness testimonies by a "police officer" wearing black clothes and a balaclava, and four "detainees" dressed identically in shirts and jeans. The result is distressingly instructive.
Pavel Mozhar was born in 1987 in Minsk and has lived in and around Berlin since the age of ten. He obtained a Bachelor's degree in Philosophy & Economics at the University of Bayreuth (2009-2012). In 2015 he started his Master's degree in Directing at the Film University Babelsberg Konrad Wolf, majoring in documentary forms. Mozhar's most recent work is Handbook, a short documentary about the protests in Belarus in August 2020.
Feb. 22
In Vitro
(2019), Larissa Sansour & Søren Lind
In Vitro (2019), Larissa Sansour & Søren Lind
In Vitro is an Arabic-language sci-fi film set in the aftermath of an eco-disaster. An abandoned nuclear reactor under the biblical town of Bethlehem has been converted into an enormous orchard. Using heirloom seeds collected in the final days before the apocalypse, a group of scientists are preparing to replant the soil above.
Larissa Sansour was born in 1973 in East Jerusalem, Palestine. In 2019, she represented Denmark at the 58th Venice Biennial and in 2020 she was the recipient of the prestigious Jarman Award. Her work has been shown at Tate Modern, Centre Pompidou, and MoMA.

Søren Lind was born in 1970 in Copenhagen, Denmark. He's a visual artist, author, and screenwriter. His work has been shown at the 58th Venice Biennial, Copenhagen Contemporary, and the Berlinale.
Mar. 18
The Mermaids, Or Aiden In Wonderland
(2018), Karrabing Film Collective
The Mermaids, Or Aiden In Wonderland (2018), Karrabing Film Collective
In a not-too-distant future, the world is being poisoned and Europeans are unable to step outside, while Indigenous people are able to. Aiden, adopted into a white family, is taken out on a voyage, exploring two possible perspectives. The psychedelic and fragmented nature of the film reflects the insidious violence that corrupts the psychology of those who are structurally, economically, and politically displaced. Karrabing Film Collective is an indigenous media group consisting of over 30 members, bringing together Aboriginal filmmakers from Australia's Northern Territory.
Karrabing Film Collective is an indigenous media group formed by approximately 30 members, most of whom are based in the Northern Territories of Australia. Initiated in 2008 as a form of grassroots activism, they approach filmmaking as a mode of self-organisation and a means of investigating contemporary social conditions of inequality. With their films and installations, the collective exposes the long shadow and different shapes cast by colonial power.
Mar. 15
Jamal
(1981), Ibrahim Shaddad
Pescados / Fish
(2010), Lucrecia Martel
Citadel
(2021), John Smith
Lizards: Episode 1
(2020), Orian Barki & Meriam Bennani
Jamal (1981), Ibrahim Shaddad
This short film is a report from the life of a camel, most of which plays out in a dreary, small room – a sesame mill. Ibrahim Shaddad, founding member of the Sudanese Film Group.
Ibrahim Shaddad, born in Halfa, Sudan in 1945, studied filmmaking at the Filmuniversität Babelsberg Konrad Wolf (at that time Academy for Film and Television of the GDR). Over the course of his career, he has made many medium length and short films. Several of his projects have been banned by the various governments in Sudan. He spent years in exile in Egypt and Canada before returning to Sudan.
Pescados / Fish (2010), Lucrecia Martel
A beguilling short film that absurdly wonders what fish's dreams are made of through a pool of carp who dream of driving in a car in the rain.
Lucrecia Martel (1966) is a director and scriptwriter from northern Argentina. Her four feature films, two of which were part of Official Selection of the Cannes Film Festival, have been awarded by international film festivals and acclaimed by critics, positioning her as one of the most relevant Latin American filmmakers of the 21st century.
Citadel (2021), John Smith
Incisive and playful, filmed from the artist's window during lockdown, Citadel combines short fragments from British Prime Minister Boris Johnson's speeches relating to COVID-19 with views of the London skyline.
John Smith (born 1952, Walthamstow, England) is an award-winning avant-garde filmmaker. Inspired in his formative years by conceptual art and structural film, but also fascinated by the immersive power of narrative and the spoken word, Smith has developed a diverse body of work which blurs the perceived boundaries between documentary and fiction, playfully exploring and exposing the language of cinema. He lives and works in London and is Emeritus Professor of Fine Art at University of East London.
Lizards: Episode 1 (2020), Orian Barki & Meriam Bennani
2 Lizards depicts a surrealist view of the early months of the COVID-19 pandemic as it unfolded in New York City. Originally released as an eight-part episodic series on Bennani's Instagram account,  2 Lizards has since been screened at the Whitney as a narrative film.
Meriem Bennani was born in 1988, in Rabat, Morocco and today lives and works in New York City, New York. Moving between the aesthetics of reality television, documentary, animation and more, Bennani's videos and installations embrace play and the absurd, while contemplating the intricacies of human behavior.

Orian Barki is a documentary filmmaker. She grew up in Israel, where she started her work directing and editing films that were broadcasted on Israeli TV. She moved to NY where she is Currently based. Barki is interested in coming of age stories and youth culture. Her style is raw and personal.